Rather than hijack
the bridegroom and the bride
thread, I thought I would make a new one. We can let this one play itself out or we can explore. I'm not going to sense any personal attachment either way. Y'all have been revelating like gangbusters and in a way I feel very much not on the same level as my sisters and brothers in this respect. But things you bring forward keep reminding me of places that the Lord has taken me in my walk. Not that I have recognized any penetrating insights into the patterns of scripture, but some experiences which I recognize to have been profound in forming who I am today. So who am I, really? I hope to find out soon!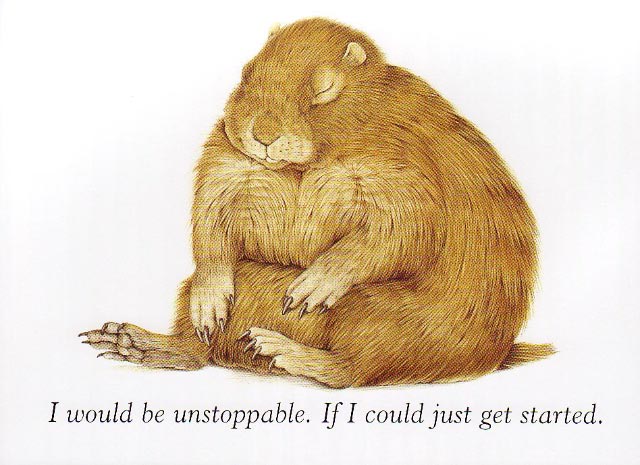 My conversion experience was, how to say, unorthodox. I'm thinking I was about 18 and I'd been smoking pot since I was twelve, and over the next few years experimented some with some psychedelic substances such as LSD, psilocybin mushrooms, various seeds and cacti and the like. My favorite seemed to be mushrooms. They were natural. "A gift from God," I would tell myself. I could pick them close by the house during the proper season. I met a cherished friend at the place where my dad worked there in Oregon. Jim also loved mushrooms. We became very close and did a lot of woodworking projects in his shop. I remember the evening when I first became aware of the Creator. I was sanding and polishing a piece I had fashioned out of east indian rosewood and came to realize that although beautiful on its surface on a macro scale, it became much more so as I looked deep into the cells of the wood. I'd never noticed this before! The closer I looked the more was to be seen and the more beautiful it became! Now here was evidence of design by a Divine Creator, One Who could draw forth beauty beyond measure or comprehension.
I was hooked. No longer could I entertain the theory that all around me was merely the chance fallout of a "big bang," the same thing that formed weiner-dogs, Good Humor wagons, and congressional committees. No way. I was seeing with my own eyes infinite beauty and this was no accident. I wanted to know about the One Who created this. It was to be another two or three years before I met the Man, Jesus, but God had more in store for me while I waited.
I enjoyed going out to the fields with Jim and gathering Psilocybe semilanceata, or Liberty Caps, as they were called. We would go out once it started getting cold in Northern Oregon and the freezing rains would start, generally around December. It was a life-changing event for me the first time I took a very large dosage of these mushrooms. While in the past I was accustomed to seeing visual patterns either with my eyes open or closed, and especially vivid with bold bright colors when we were in the dark listening to music which had been presumably composed with these effects in mind, this time was different. I was sitting in the dark and watching a visual extravaganza on the screen of my mind and there became a rent in the screen akin to the drawing back of curtains which had previously met in the middle that the scene had been playing upon. Where the screen was absent, so was all the color. Nothing but blackness in the middle of my field of view from top to bottom. In my mind's eye, I stepped through into the black void.
I found myself in a dark, cool, quiet, peaceful place. I perceived that I was walking with God. I don't remember what He said, or if He spoke at all, but it was comforting for me to be there. Honestly, I don't know if what I felt that I experienced was what had happened at all. I have reason to doubt that, as I spent the next couple years attempting to re-create the experience, taking ever greater quantities of the mushrooms and always frustrated in my efforts. I never did get back to that place, though I abused myself profoundly in trying. Isn't that the pattern with drugs? Seduction and betrayal: they offer something that seems good at first, but then withhold the thing once you are trapped.
I knew I wanted to be with God. It was the most wonderful thing I had ever experienced (if that indeed was what it was). I went to college and slowed down on the psychedelics but not the marijuana and during my second year was under contract with the Air Force and since they were paying my tuition I felt obliged to just say no to drugs altogether. It was on easter of 1983 that I went to church with my then-to-be-first-ex-wife and her family and came back to the dorms and my buddy Keith asked me where I'd been. I knew Keith was a Christian and I was anything but, so my answer was rather that of a scoffer, telling him I went to church with Beth and her parents and when he seemed interested in knowing what was brought out I told him they talked a lot about some guy that was supposedly killed and raised up from the dead. "Ah, the resurrection," was Keith's soft answer, "that's a beautiful story." He proceeded to tell me all about what he knew, answering my mocking only with love. After Keith shared with me why he was convinced that the myth was real, he offered me a book that he thought would be helpful to me in my quest. It was
Evidence that Demands a Verdict
, by Josh McDowell. Though I was convinced in my own mind that all religions were basically the same, all espousing the Golden Rule, and all wrong in their claims to exclusivity of the truth (Christianity, anyway), and all were pretty much spoon-feeding their flocks of sheep full of crap, it was Keith's loving response to me when I was itching for a scratch that exposed an opening to my heart.
I read Keith's book. Devoured it that very day. I think I wanted to believe, and can't say what jumped out at me, but that night while I was in bed I had a visit from Jesus. He told me that the things I heard about Him being crucified and raised from the dead were true. Now, THIS rather distinguished Him from the other prophets and teachers and gurus, I thought. Yes, this changed everything. I have always been one of those people who couldn't take things on hearsay, I needed a witness, and HERE was someone speaking to me Who was THERE! Rather tightened up the chain of custody on the evidence for me, didn't it? This never has been much of a source of pride for me, rather humiliating, really, from what I read into Jesus' words here:
Thomas said, "My Master! My God!" Jesus said, "So, you believe because you've seen with your own eyes. Even better blessings are in store for those who believe without seeing."
(Joh 20:28-29)
Me, I had to see it to believe it. I wonder if this understanding has anything to do with why I haven't since expected much for myself?
So there I was, the most reluctant Christian in the history of our planet. I didn't know what it meant to be Christian other than that I was now a member of a tribe I'd always held in contempt. I knew I was obliged to study, and to pray, but beyond that I was lost. It was 3-1/2 years before I found out what the good news was all about. That was when I moved to California and found a temp job in the testing laboratory of a large medical device manufacturer. Santos worked there too, he was a missionary that spent a lot of time in the mountains of Mexico, Panama and Guatemala ministering to the indians there. His stories of miracles and healings got my attention! I understood why these scenes were so rare here in the U.S. We had our doctors and drugs to fall back on if we didn't receive healing from the Lord, but these indians didn't have a Plan B at all. They were absolutely reliant on God and would get back in the line for healing if they didn't receive what they needed the first time around. Anyway, Santos took me through Romans, Hebrews, Galatians, Ephesians, all those cool places where Paul talks about the flesh and the spirit, and tells us that we are perfect even if we don't look like we are. OK, then! Now the Bible is starting to make some sense and the apparent contradictions are evaporating!
So that takes me to the present day, actually a couple years ago when I met Todd and he introduced me to the concept of universal reconciliation. That was when the rest of the indelicacies apparent in scripture started to disappear as well.
For those of you that are still with me here: Thank You! You are a testimony to intestinal fortitude! I'm fixing to reward your perserverence by visiting the actual subject of this post. Why did I go into all of this? I don't know! I'm not even sure what parts I have shared with you all previously. It just all came out and is sitting here now.
I need to back up a few years to return to point. It was sometime after discovering God in Jim's shop, but before meeting Christ. It was a winter night in Gresham, OR and some friends and I had eaten mushrooms. I think they were watching One Flew Over the Cuckoo's Nest and I had to get out of there so I went outside and down the street to the park. It was a clear night and one fuzzy splotch of sky kept drawing itself into my focus. I didn't know what it was, but whenever it found its way into my peripheral vision my head would always turn to confront it directly. I had an impression that this was the origin, the birthplace of all the stars. My vision wasn't clear enough to resolve it. It always looked like a cloud to me. And it always caught my eye when it was visible. Unconsciously I would turn to it and have found myself doing so ever since. Since reading about Jesus' "coming in clouds" I fancied that this would be the direction from which He would return. Could this be the throne of God?!!
Fast forward to Santos and I sitting in my parents' hot tub years later, sharing the goodness of the Lord. There it is directly overhead, that same star cluster, looking like a small cross in the sky. Was it the Southern Cross? I didn't know. It still had that surreal look, like it was obscured by clouds but it was clearly a cross now. Why hadn't I seen that characteristic before?
A little while later I asked another friend at work about it. Johnny was an amateur astronomer and knew exactly what I was describing when I told him where it was in relation to Orion's belt. It was the Pleiades. So my old friend in the night sky did have a name after all. I didn't give it much more thought until I was thumbing through a National Geographic magazine dated March 1990 and saw an article titled
America's Ancient Skywatchers
. Turns out that I wasn't the only one drawn to the Pleiades. The Navajos and other North American cultures revered them, but perhaps most notable were the Teotihuacanos who inhabited a citadel just outside of what is now Mexico City. Teotihuacan came into power around the time of Christ and was the commercial and cultural capitol of the region for hundreds of years before drought and famine took their toll. Along the Avenue of the Dead, this people built three massive structures laid out as if reflecting the three stars in Orion's belt, just like the three big pyramids on the Giza plateau in Egypt. These structures are the Pyramid of the Moon, the Pyramid of the Sun, and the Temple of the Feathered Serpent (Quetzalcoatl: google his name if you would like to see a type of Christ). Most noteworthy to me when I was reading the article was their description of the Pyramid of the Sun. It sat upon a natural four-lobed lava tube whose entrance marked the rising of the Pleiades at a critical time of year. Being a spelunker, Great Pyramid and Pleiades enthusiast I could sense three possible connections here.
The Teotihuacanos and other cultures built creation myths around the Pleiades. I think they were even saying that the Navajo believed that The People originated from this region in the sky. But what really grabbed my attention was the author's assertion that many of these cultures, the Teotihuacanos included, relyed on psilocybin mushrooms as a sacrament in their religious ceremonies. A fourth connection? After all, it was while I was under the influence of these mushrooms when I first became aware of, and drawn to, the Pleiades. What is up with that? Is there a common spirit which guides such discoveries?
A few years after moving to California in 1986, I did mushrooms one more time. I had begun to move up through the ranks of the medical device manufacturer I was working for, and I had a female boss who thought that I could really kick my career and personal life into high gear if I entered into a relationship with a therapist. I was open to a lot of things in those days and I agreed. We talked about a lot and I was pretty good at BS'ing my way through it I guess. My friend Jim up in Oregon (you remember Jim, he was there when I first began this quest) came upon a batch of a particularly potent strain of mushrooms and offered to send me some. I thought about it and discussed it with my psychologist. My idea was to use them to see if I could develop some skills in seeing myself in context (as a third-party observer) rather than ego-centrically as came so naturally to me. He agreed, saying that if I had come to him saying how bad things were then that would be a different story, but he liked how I couched it in terms of seizing an opportunity for growth and said that drugs provided the basis for psychoanalysis in the first place. Cool, professional approval. I was digging that.
I ate them at my first opportunity. All of them. It was a miserable experience. I won't bore you with all of the details but I ended up in the fetal position under my covers in bed. I called Jim, and he said "Yeah, besides the fact that you ate many times more than anyone would ever advise you to, you'll be all right." It provided some comfort to me but I quickly returned to my own head once we hung up the phone. I believe I cried out to the Lord at some point (remember, I'm a Christian by now), for He answered me. Unlike my first experience where I believed I walked with Him, I am fully convinced that this experience was truly Him. He said, "David, you know I'm always there for you, and always here to protect you, but don't you know that you make My job more difficult when you take these spirits and ingest them into your body?" "Yes Lord!" I cried. "I'm sorry, I won't do it again!" And I haven't, either. The thought of it would scare me to death.
After this reassurance, the Lord took me up to a place where I could see a darkened Earth with twelve points of light showing around the globe. He told me, "This is the number of the people that I deal with on this level." For years, I didn't know how to process that. I certainly didn't want to believe that I was one of twelve. That was way too much to get puffed up with. It wasn't until I met Todd and shared this with him that I finally understood what was meant by this. "Pay careful attention to what He said," exhorted Todd, "This is the
number
of the people. . ." In scripture, the number twelve signifies divine government. I am not one of twelve people, I am one of His, an overcomer. One who is destined to rule with Him. Now THAT is something I can get excited about!
One more trip to the Pleiades and then I'll let you go. Todd introduced me to Stephen Jones' writings and it was here that I tripped over them again. In his book,
The Unveiling of Christ
, I came across these passages:
...In the King James Version of Colossians 1:15, Christ is said to have "pre-eminence." This is the meaning of the Hebrew name for the Pleiades (Re'em), the Seven Sisters pictured in this heavenly constellation...

...The phrase, "He is coming," is the meaning of the Hebrew word, Shur, which was one of the names of the Pleiades, or Succoth. The coming of Christ is, therefore, associated with the Feast of Tabernacles and its historic fulfillment...

...The Pleiades are located in the shoulder of Taurus, which depicts Christ as the bull, or ox, the suffering Servant put forth in the Gospel of Mark. In Appendix 12 of The Companion Bible, Dr. Bullinger explains that the Hebrew name for the constellation Taurus is Shur ("coming and ruling") and Re'em ("pre-eminence"). A bright star of the Pleiades, located in the shoulder of Taurus, is named Al Cyone, which means "the center." It was thought in ancient times that the Pleiades was the center of the universe and the place of the throne of God.

The Hebrew name for the Pleiades is Succoth, "booths" or the feast of Tabernacles. These names indicate that the feast of Tabernacles, or Booths, is the center or goal of history. It is also supposed to be the center of focus for the Church, which is depicted by the Pleiades.

Any time the Church takes its eyes off this central focus, they begin to lose track of their divine purpose, which is to see the unveiling of Jesus Christ in their flesh. The Pleiades is the heavenly witness of the feast of Tabernacles and how it teaches us the path to the throne of God, His unveiled presence...
Wait a minute here!
"It was thought in ancient times that the Pleiades was the center of the universe and the place of the throne of God."
The place of the throne of God! Indeed! Wasn't that the impression I received in observing it over all these years?
I had to write to Dr. Jones and find out where he was coming up with this. He directed me to E.W. Bullinger's
Appendixes to the Companion Bible
and I was able to verify these claims about the Pleiades myself.
So there you have it, in a macadamia-sized nutshell on steroids. Why did I subject you to all of this? Partially because I can. . .and can do so knowing I'm not as apt to be judged by you as I would by the local priest, rabbi, or reverend. I have a lot of respect for the discernment in this fellowship and marvel at the possibilities presented here.
Confess your trespasses to one another, and pray for one another, that you may be healed. The effective, fervent prayer of a righteous man avails much.
(Jas 5:16)

Maybe that's it. I've taken such a roundabout way of getting here. What do I do with all of this? I don't want to be here any more. Where do I go with this? I wonder if one of my Sisters or Brothers here, who are also those points of lights I saw that night, might have a word in the spirit which witnesses to something God is desiring to show me right now. Just maybe. . .